Welcome to SunCoast Learning Systems, Inc.
SunCoast Learning is the official provider of online training and continuing education (CEUs) for drinking water, wastewater and distribution operators, working in partnership with more than 20 Rural Water Associations. All courses are state-approved and meet the requirements for small and large systems as well as industry.
Courses Available through RWAs
Click on your state on the map below to find out the course offerings in your state.
Courses Available through Colleges
Click on your college name below to see the course offerings.
eLearning Convenience
Training accessed over the Internet can be taken when it's convenient for students: 24 hours a day, 7 days a week, 52 weeks a year.
Not Computer Savvy?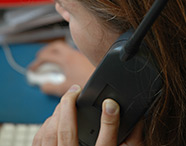 Live support is provided from 8 AM to 8 PM Monday through Friday (Eastern Time Zone). Call 706-219-0077 or 1-800-269-1181 or email
support@suncoastlearning.com
. During off-hours, voicemail and email is monitored; you will be contacted as soon as possible.