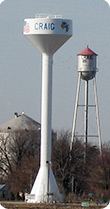 Benefits of e-Learning
Industry studies have shown employee-training budgets for most water and wastewater utilities are tighter than ever. Web-based operator certification and license renewal training provides employers and their employees the flexibility of taking training courses at their own pace without the hassle and cost of attending live classes. Studies show online training can be as effective as, or even more effective than, live classroom instruction, correspondence or CD-ROM-based courses. Plus, online training is more convenient, less expensive and easier to manage.
No Travel Cost
Water and wastewater utilities can save a significant amount of money using e-Learning versus having employees travel great distances in order to attend instructor-led classroom training. Just think of the time and money that can be saved by not having the expense of a hotel, transportation, meals, and the lost productivity of your employee's time.
Convenience of Anytime, Anywhere Training
Students can log-on to e-Learning courses at home or at the office, day or night, from any Windows computer. In order to access e-Learning, all you will need is a Windows PC with a 56k or better Internet connection.
Self-Paced Lessons
Students move through the e-Learning courses at their own pace. A quiz at the end of most modules reinforces the student's knowledge of the subject matter. The e-Learning system allows a student to exit and return to the course at any time.
Easy to Use
e-Learning courseware is very user-friendly and is designed to keep the attention of the student through the use of charts, graphs, and other interactive technology.
Variety of Courses Available
Water and wastewater operators registering for e-Learning courses have a large menu of courses from which to choose. We are constantly adding and updating courseware to reflect changing industry needs and regulations.
Easy to Get Started!
Registration is simple and takes only a few minutes. If you have already signed up for a course in your state, simply go to the log-in page by selecting your state, then enter your user name and password and click Login Now. If you have not previously created a user name and password, do so by selecting your state, then click on the Register Now button under New User Registration. The registration form will provide you with instructions for registering as a new student. You should have your credit card available to pay for the course online. If you would like to pay by company or personal check, they will be accepted by mail, however you will not be able to access the online course until after payment has been received and processed. Checks need to be sent to your state Rural Water Association. See their website for address and details.
Read What Others Are Saying
Thousands of students have already taken advantage of our online training courses! Read some of their testimonials here .
Have Questions?
For more information, see our FAQs .
eLearning Convenience
Easy payment by credit card online. We accept Visa, MasterCard, Discover and American Express.
Learn at your own pace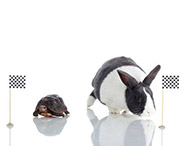 Take as much time as you need to work through the course material.